MVLMedia Real Estate
Photographer Platform
Professional Photo
Editing Services
Finally, real estate photo editing at an affordable price, quality controlled, and delivered next morning before 8am.
The phrase, "you get what you pay for" does not apply here.
If you have outsourced your photo editing before, then you know the headaches. They all start out giving you they best quality photos and fast delivery at a great price. Then one day about a week or 2 later, the photos are terrible, the guy or girl you worked with doesn't answer your calls, what just happened?
That is why we created our own in-house real estate photo editing service where we handle all quality control, we hire the editors who work for us. We train them on how interior real estate photos should look and we work with all our photographers to make sure they get the quality and style they want.
Real Estate Video
Editing Service
We are so confident you will love this service, we will match your 1st deposit up-to $100.
If you are not yet offering real estate listing videos and social media reels as part of your services, then you are leaving thousands of dollars on the table every month.
We have worked with some of best real estate videographers to create this editing service.
They asked us if we could please come up with a video editing service that was simple for them to order, checked all the boxes, and could deliver back to them before 8am the next morning.
We delivered!
Photographer Branded Media Delivery Page
You will get more clients by showing them this Media Delivery System!
Our Media Delivery Page is a big part of our photographer platform. We provide all our photographers with a media delivery page that all the media they have shot is on one page for clients to access and download.
Our media delivery page has a built-in upsell system in-place to promote all your media, even if the client only ordered photos. You can upload your best videos, floorplans, 3D virtual tours, virtual staging, and virtual twilight samples for clients to see what they are missing.
Exclusive Feature
Sheet Software
Everything you agent need to create feature sheets and custom agent banners is at their fingertips with our exclusive feature sheet software. They can even use you own printer to print one page letter size feature sheets for your open house last minute. A price change - no problem, instantly change anything themselves.
Do we provide 11 x 17 oversize feature sheets? - We sure do! We provide 5 beautiful templates of 11 x 17 feature sheets that you can generate a PDF with a click of a button once created and agents can take or send to a local Staples or UPS store to get printed immediately.
This software is perfect for the office managers or agent's assistants to use and if your office has an in-house printed, you could always use that as well.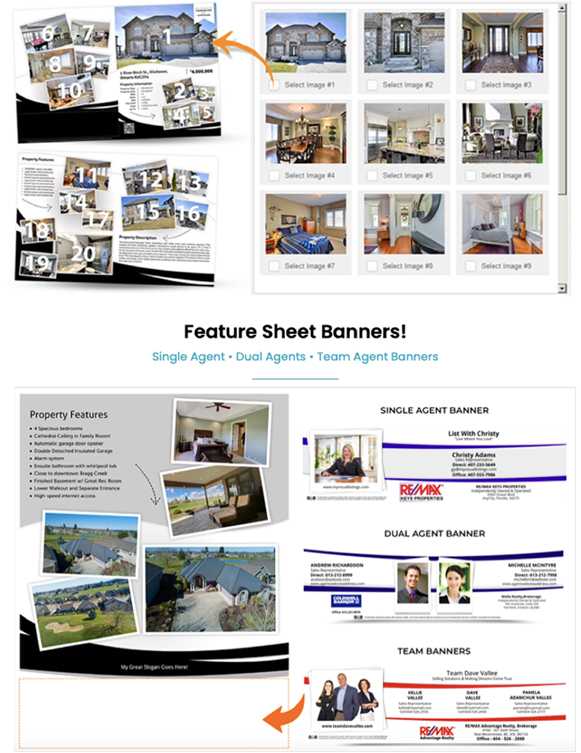 Professional Looking Single Property Websites
Only $5 Single Property Websites. This includes our entire marketing package.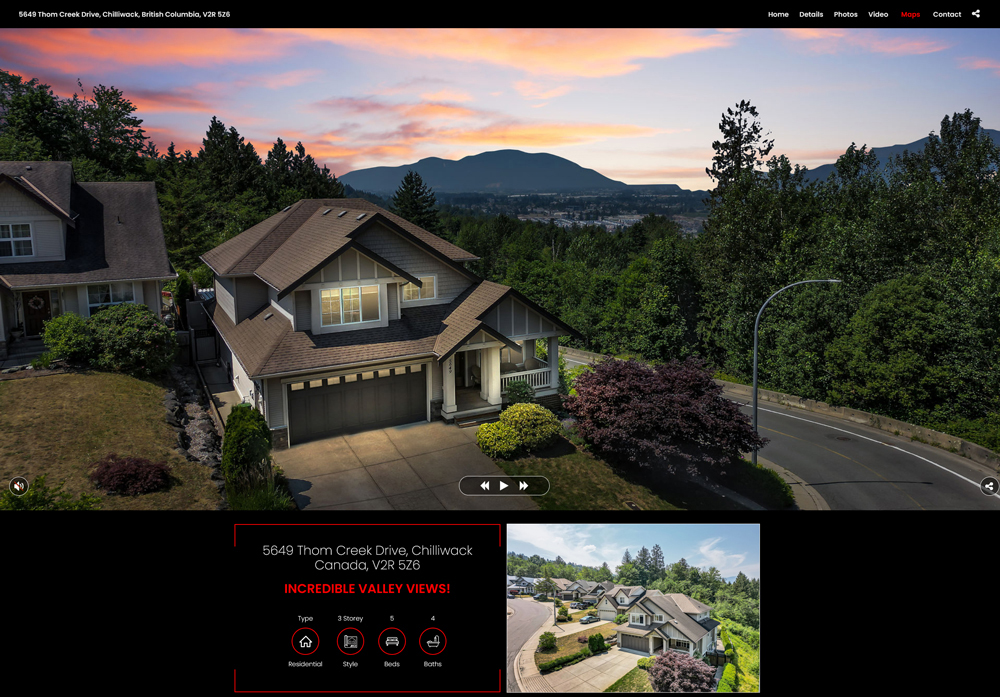 For only $5 you receive our complete marketing package and photographer revenue sharing platform.

Our media delivery system is included at no extra charge.

Add photos, videos, Matterport, I-Guide, property details, open houses. Bult-in lead generation, Google map views and street views and more.
Virtual Staging/Virtual Twilight Photographer
Revenue Sharing Platform
Our Virtual Staging and Twlight Revenue Sharing is the #1 reason real estate photographers are switching to our platform.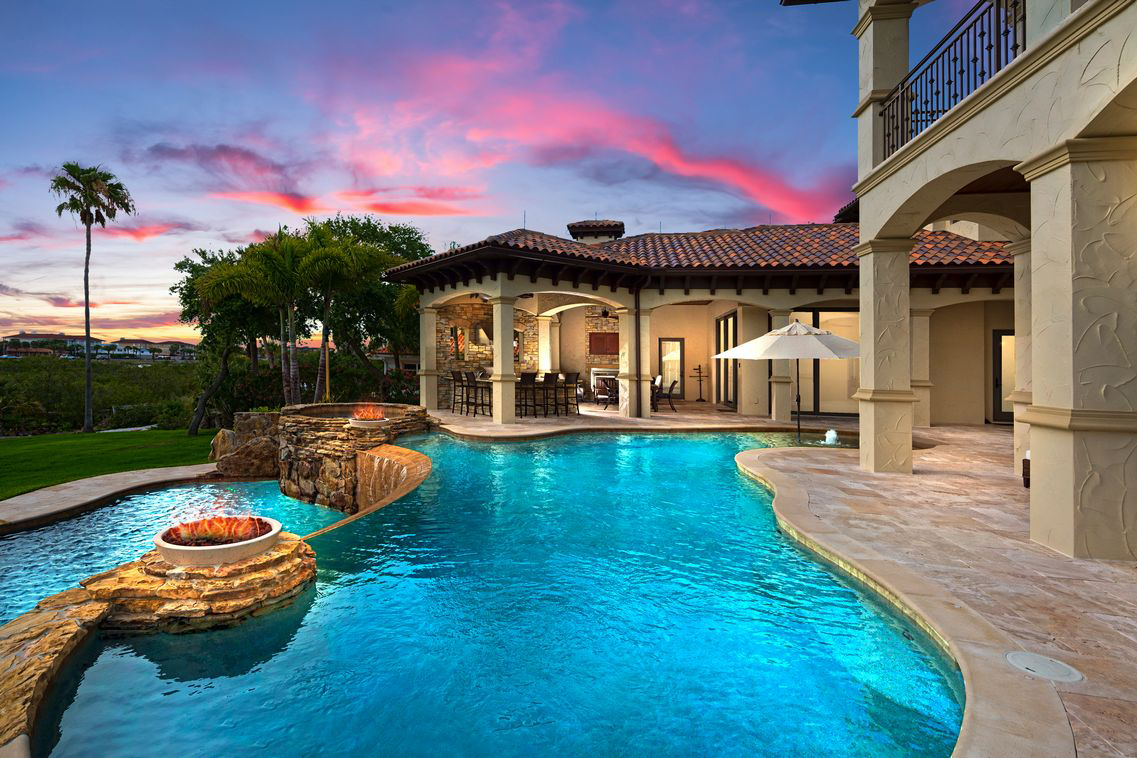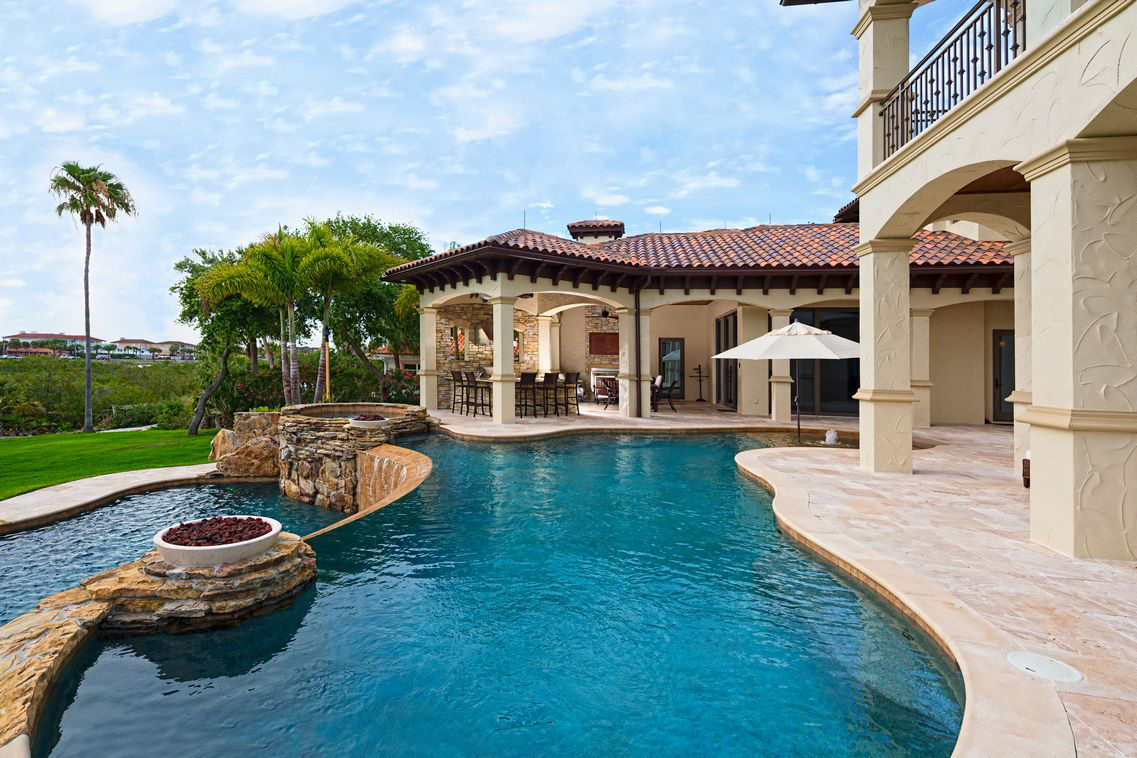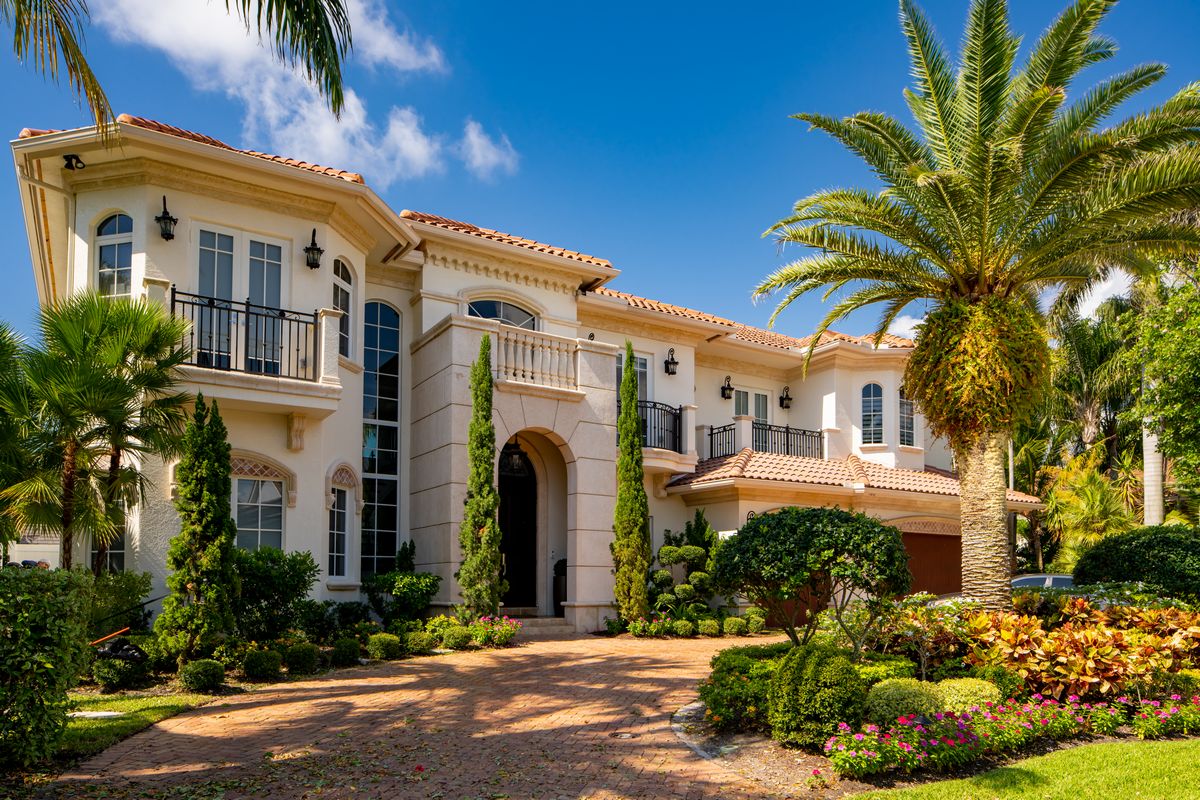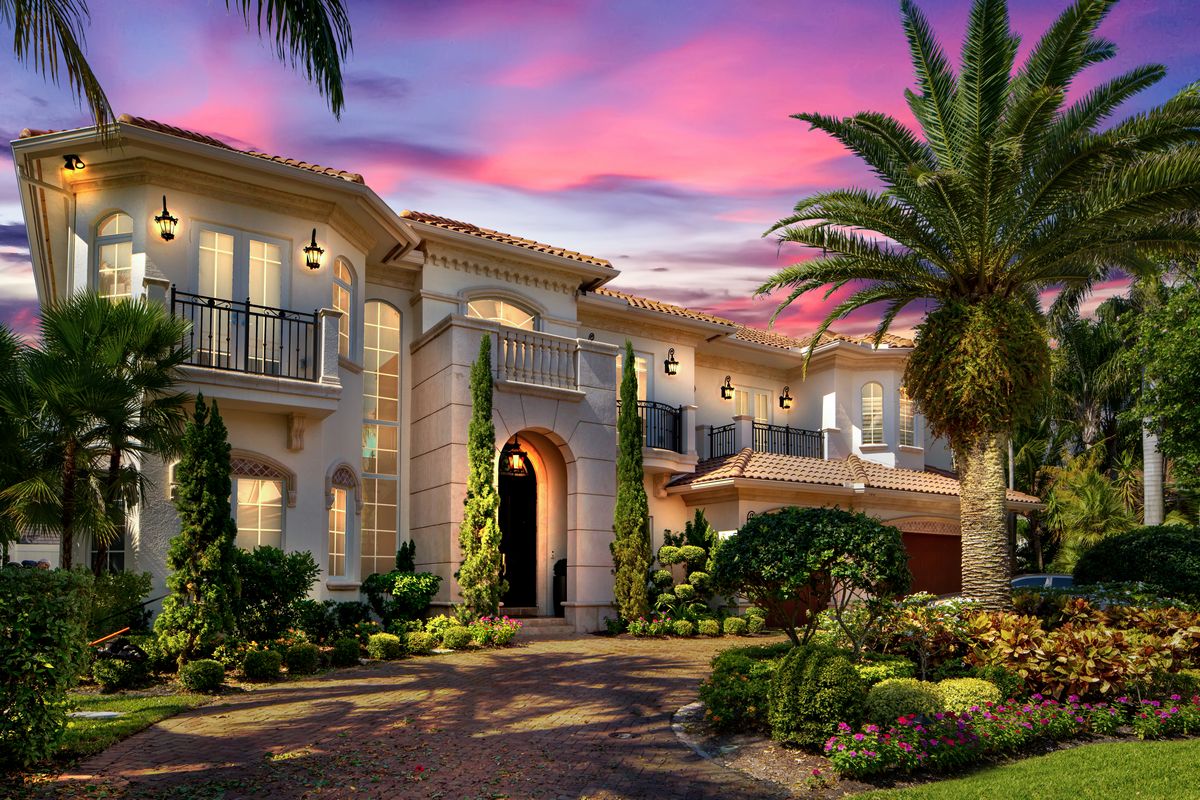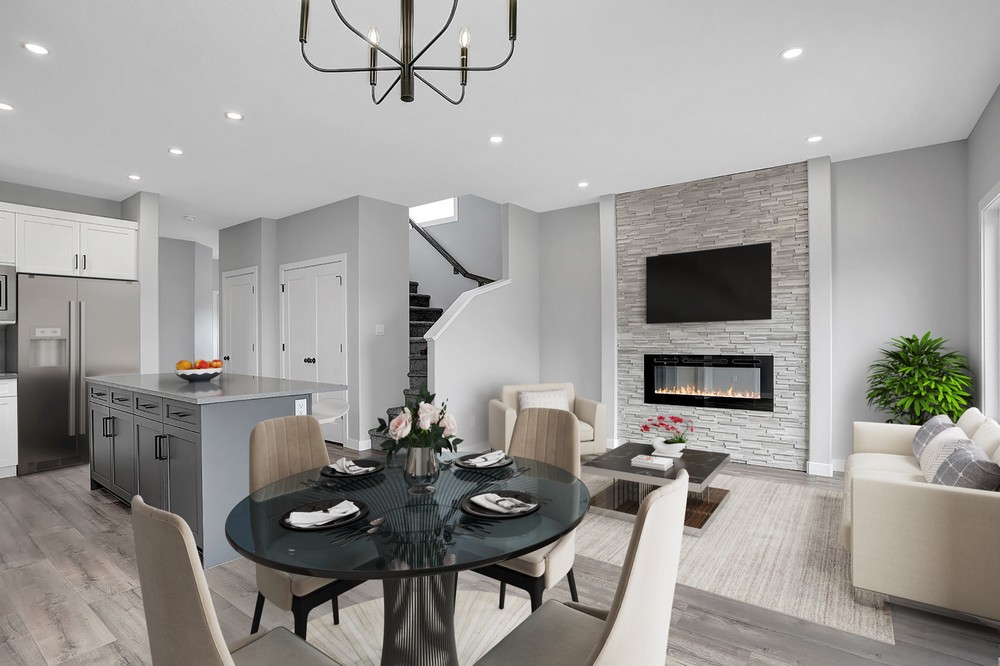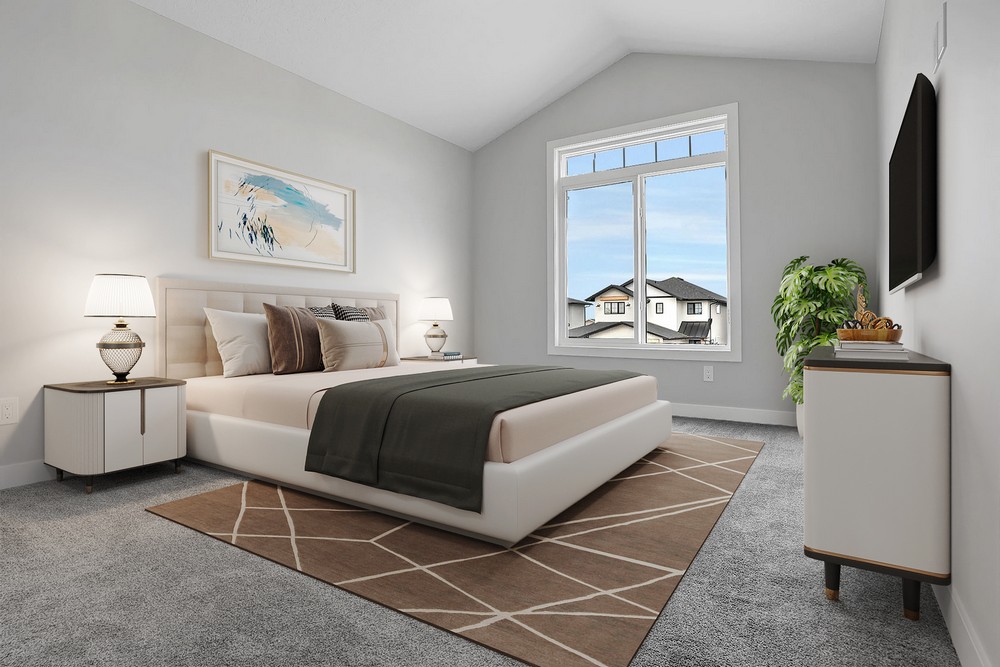 This system is taking the real estate photography market by storm!
We are the only real estate photographer platform that offers virtual staging and virtual twilight services directly to your agents and deposit profit sharing money into your account. You do absolutely nothing. We hanle everything. You set your retail price that the agent sees, the agent selected the furniture style, selects the photos, orders the job, and we do the rest.
Photographer
Management Dashboard
Everything you need to run your real estate photography business.
This is completely free. No credit card. Cancel anytime.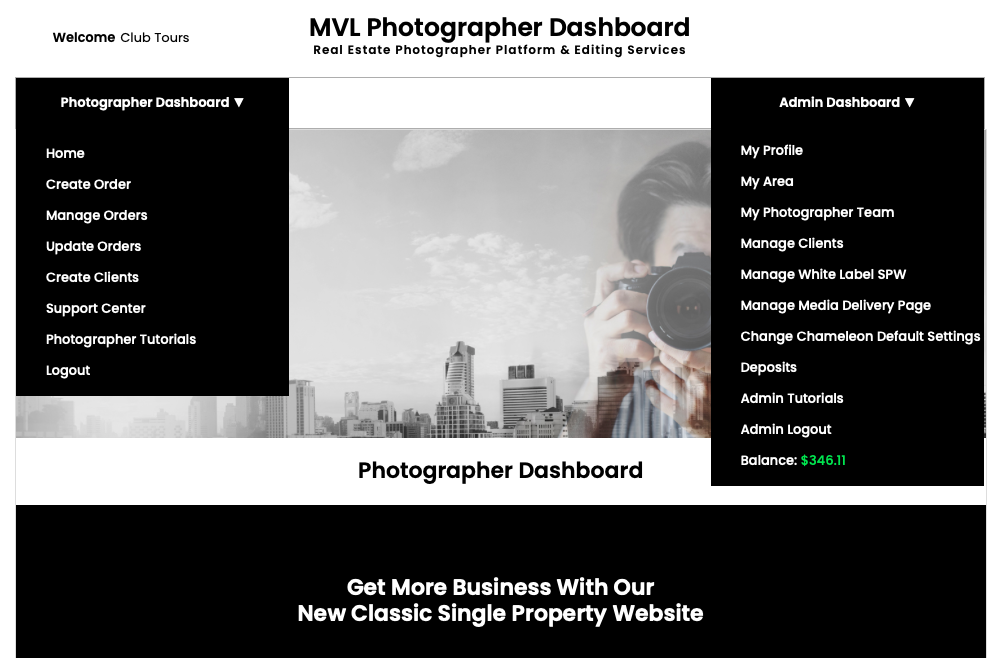 Agent Management Dashboard
We provide your real estate agents with a complete agent area to manage all your
single property websites, change prices, create feature sheets, add open houses and more.