Learn How I Increased My Profit By Almost $10,000 Monthly


By Adding Real Estate Videos To My Current Services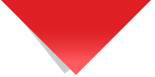 Meet Andrew Lampman

Director Of Sales And New Accounts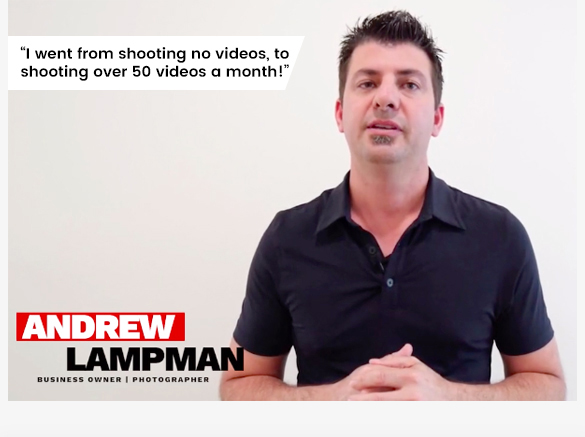 I wholeheartedly believe in what MVL Media has to offer Photographers, Videographers and Tour Providers. MVL Media has helped streamline my business, gain valuable hours back in day, increase my profits, and has allowed me to offer tons more services to my clientele.
I've been using MVL Media for all of my Single Property Websites and Media Delivery for over 13 years. I reluctantly added video tours to my list of services just over two years ago and by doing so watched my business skyrocket. In the first year, my profits increased by nearly $10,000 per month.
HOW IT ALL BEGAN...
A few years back, when HDR Photos and Cinematic Video Walk-Throughs became popular with Realtors, I began losing clients to local photographers because they were able to offer better services to my clientele. If I'm being honest I didn't have the skill set to compete, nor the desire to shoot all day, then edit photos and videos all night. I was burnt out. I even considered selling my photography business because I felt light years behind the competition.
I went to the owner of MVL Media and shared my struggle. He encouraged me to hang in there and to consider taking a course on shooting video. He assured me that if adding video to my services was something that I wanted to do, his team would help me. He promised professional editing and next-morning delivery. Guaranteed. No other real estate photography platform was offering that. This would give my business the edge it needed to gain back the clientele I had lost and bring in new business.
The MVL Media team was already at work designing the new editing platform that would change my business forever. I got to work learning everything about shooting Real Estate Videos and HDR Photos.
By adding luxury real estate videos to our services, we quickly became a front-runner in the industry. The team at MVL Media delivered an incredible new platform as promised. The quality of their editing and quick turnaround continue to set my business apart. I was able to personally train my photographers to go out and shoot professional videos that have proven to sell themselves. We've grown 20% year over year and 55% of all bookings include video.
THE REST IS HISTORY
I came on board the MVL Media team to help provide much-needed technical support and solutions for Photographers, Videographers, and Tour Providers. While keeping everyone up to date on what MVL Media has to offer in this ever-changing industry, with the goal to inform, train and assist. As I said before, MVL Media changed my business and I know it can change yours too.
ANDREW LAMPMAN
DIRECTOR OF SALES AND NEW ACCOUNTS
HOW HAS MVL MEDIA
CHANGED MY BUSINESS?
TOGETHER WE DELIVER
FIRST CLASS MEDIA TO CLIENTS
---
WE OFFER THE HIGHEST QUALITY PHOTOGRAPHY IN MY AREA
ALL OF OUR MEDIA IS PRESENTED ON A BEAUTIFUL SINGLE PROPERTY WEBSITE
OUR REAL ESTATE VIDEOS HAVE TAKEN OUR MARKETING AREA BY STORM
WE HAVE GAINED BACK OUR CLIENTELE AND IN ADDITION, GET 10+ CALLS FROM NEW REALTORS EVERY MONTH
THE CUSTOM AGENT OUTROS MVL MEDIA OFFERS HAS GIVEN MY CLIENTS THE EDGE THEY NEED TO STAND OUT IN A CROWDED MARKET
WE ARE ABLE TO ADD EVEN MORE SERVICES TO OUR PORTFOLIO BECAUSE OF MVL MEDIA
I'VE GAINED BACK VALUABLE TIME WITH MY FAMILY AND INCREASED MY PROFITS

Exclusive In-House
Video Editing Services

Next Morning Delivery
Guaranteed

Royalty Free
Background Music

Free Text
Layovers Included

Professionaly Designed
Agent Outros

Free Single Property Website
With Every Editing Order
FREE MVL MEDIA
REAL ESTATE VIDEO COURSE
FILL OUT FORM TO
GAIN INSTANT ACCESS